Why is my printer offline? This question might have crossed your mind as you try figuring out how to resolve the issue. It can get quite frustrating. The cause can be a lot of factors such as improper cable connection or paper jams. Some printer issues may require professional help, but you can resolve common printer problems on your own. This guide will help you figure out why your printer says offline and how to troubleshoot printer problems that can happen both to inkjet and laserjet. However, it is always best to get help from experts if the printer issue is more serious.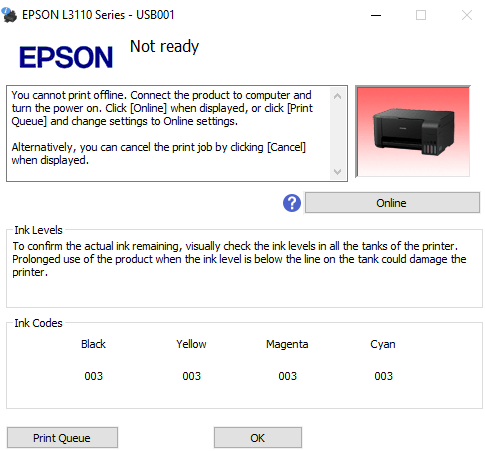 Whether using a wired or wireless connection for your printer, this type of printer error is quite common. The foremost reason your printer status is offline is that it cannot correctly communicate with your computer. There might be a few reasons that cause it, such as the improper connection of cables or loaded print jobs. You can also try doing these few simple steps on how to fix printer offline issues.
Step 1: Ensure that both your computer and printer are on. You should connect your devices to the same wifi network.
Step 2: Check the cable from your PC to your printer if it is appropriately connected to the correct USB port. Try changing USB ports if it is not working.
Step 3: Clear the print queue. A stuck printing job may have caused your printer status offline. Whether you are using a Windows pc or Mac computer, you can follow the steps below:
Click Start or Menu.
For Windows, choose Settings, then Devices. Next, click Printers and Scanners and then select your printer model. Open the print queue and then cancel all documents.
For Mac users, choose System Preferences . Then, click Printers and select your printer model. Open the print queue and select X to cancel printing all documents.
Step 4: Reinstall your printer by doing the following steps:
Click Start on your computer.
Find the Control Panel.
Select Devices.
Right-click your printer model and choose Remove.
To reinstall your printer, connect it back to your PC. Recheck the Devices in the control panel if it has been added. If not, click Add Device.
Step 5: : Restart your PC and printer to help the devices reboot and pick up on the connection.
---
How to troubleshoot printer problems?
There are common printer problems that we may encounter. This time, we'll teach you how to troubleshoot printer problems without the need for an expert's help. You just have to make sure to follow the steps correctly.
Why can't I print from my phone?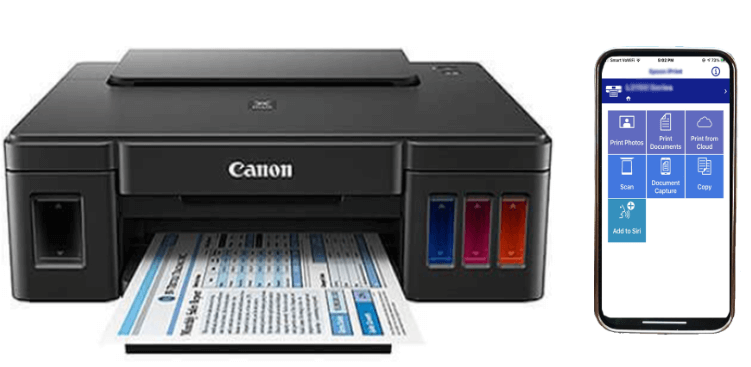 There are pros and cons to wireless printing. The great thing is that you can easily connect and print from your gadgets like mobile devices directly. On the other hand, you may experience printer connectivity issues when printing from your tablet or smartphone. It can be pretty challenging to do printer troubleshooting due to the wireless connection. There are several things you can do when troubleshooting a wireless printer.
Step 1: Use a cable to test if the issue is the connection. If it works with the cable, it is high time to move your printer to a better location.
Step 2: Move your printer to an area where it is nearer the router. Avoid hiding your printer or blocking it with other objects since it may affect the connection.
Step 3: Reboot your printer. Turning it off and then on again may allow the printer to catch a better connection in its new location.
Step 4: Check the printer queue. Cancel printing tasks that are in error.
Step 5: Reset your router. Once done, check if your mobile device and your printer are connected to the same WiFi.
---
How to clear print queue?

Another possible cause why your printer is offline is the loaded print queue. Have you experienced clicking print several times because you thought it was not working? Only to find out that you have a stuck print queue. It may happen quite a few times, but the solution is pretty simple. If your printer seems to be stuck at a task, avoid clicking print all over again. Restarting the print spooler will enable your printer to continue printing your documents correctly instead of canceling them. Here are the steps on clearing printer queue.
Step 1: Make sure to save the document first. Turn off your printer and unplug it.
Step 2: On your search bar, type Services.
Step 3: Choose Print Spooler in Services , then right-click it.
Step 4: Click Stop to pause the printing job instead of canceling it.
Step 5: Open a browser and paste C:\Windows\System32\Spool\PRINTERS in the address bar.
Step 6: Click Continue to access this folder.
Step 7: Once accessed, delete all the files.
Step 8: Go back to Print Spooler , then click Start . This final step should allow the print queue to start working again.
If restarting the print spooler did not work, you can cancel all the documents in the print queue this time. The steps are easy, but they will also require you to start the process again. The steps below will show you how to delete the print queue.
Step 1: Type in Devices and Printers on the search bar.
Step 2: Choose the printer model and then right-click it.
Step 3: Click See what's printing to open the print queue.
Step 4: You have the option to pause, restart, or cancel any or all of the documents.
Step 5: If you choose to click cancel, it will delete the print queue. Once empty, go back to your document and try clicking print again.
---
How to fix a paper jam in a printer?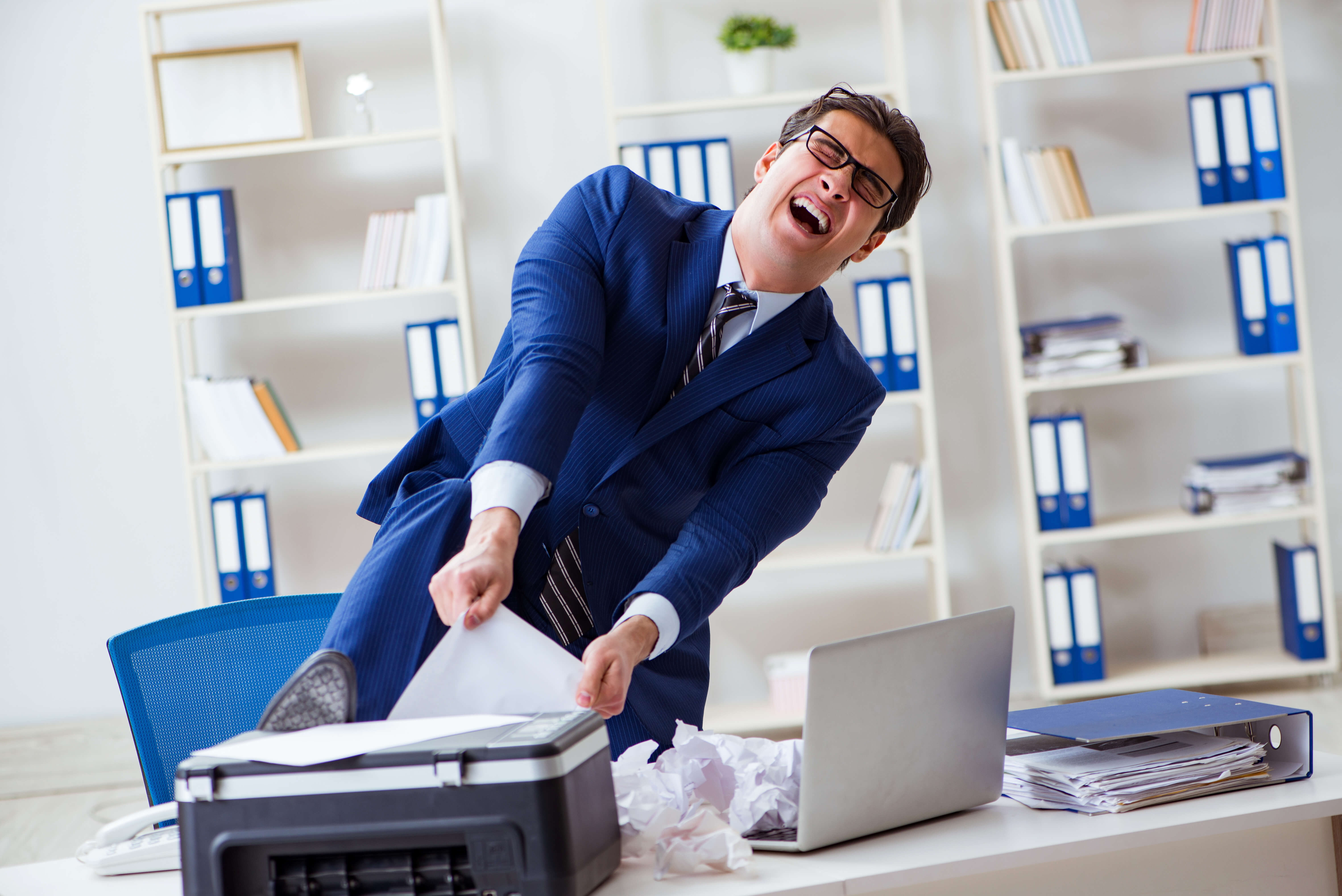 Paper jammed in printer is one of the most common printer issues. It can also be a factor in why your printer keeps going offline. Paper jams can quickly happen if your printer paper is not correctly placed on your paper tray. It may be frustrating if the printer keeps jamming but smacking it will not help at all. Take a look at these easy ways that may resolve a jammed printer.
Step 1: Turn off and unplug your printer.
Step 2: Remove all the paper from the paper tray. Inspect any tear from the paper, so you will know if some of it is stuck inside.
Step 3: If a paper is stuck in the printer, avoid yanking it that may cause the paper to tear apart.
Step 4: Open the printer's access doors to remove any paper bits easily. Gently pull the paper away.
Step 5: Close the access doors firmly. Plug the printer and start reloading the paper tray.
---
What to do with a low ink warning?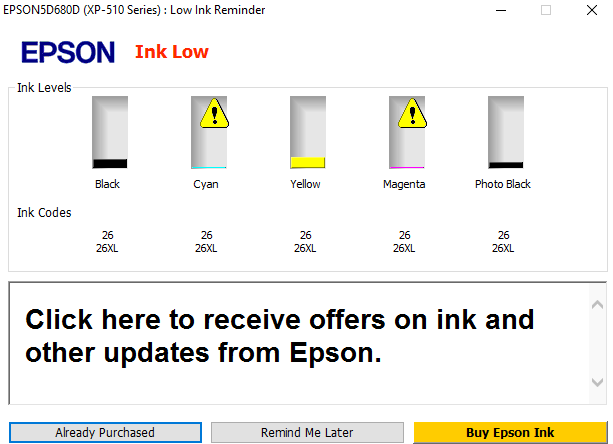 Low ink can also be a reason why your printer is offline. Getting a low ink warning when you just had a refill recently can be alarming. You do not need to fret since this error message is meant to give you enough time to replace the cartridge. Usually, the warning comes up when the ink is at fifty percent capacity. It does not necessarily mean that your printer is totally out of ink. Once your prints start to fade, that is the time to replace your cartridges. You can override the low ink warning by clicking OK when the Do not show this message again pops up.
If the low ink warning keeps popping up even if you have installed new cartridges, follow the steps below to check the ink levels manually.
Step 1: Click the Start menu, then choose Devices and Printers, or you can type it on the search bar.
Step 2: Choose the printer model and then right-click it.
Step 3: Select Status or more information to see ink levels.
---
Inkjet Printer Troubleshooting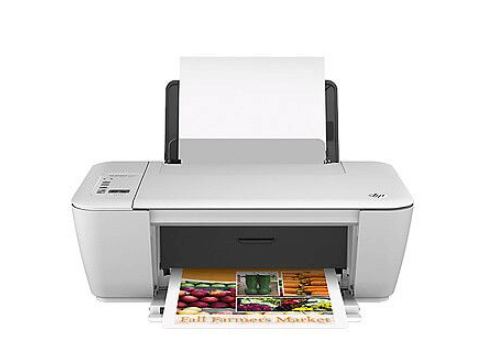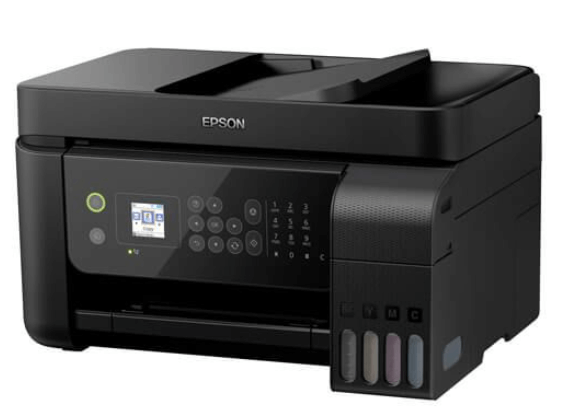 There are printer issues that are specific to inkjet printers. This type of printer uses ink cartridges or ink bottles to produce prints. Since inkjets are more affordable, they are mainly used at home or small offices. On this part, we will tackle inkjet printer troubleshooting that you can fix by yourself. Beyond the primary printer issues, it would be best to contact a professional.
---
How to clean printhead?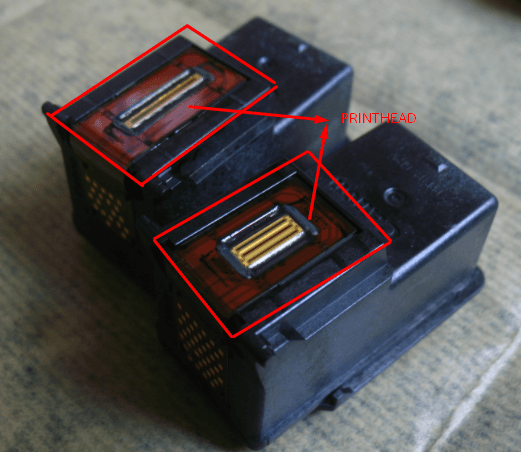 Printhead problems may occur if the nozzles get clogged due to dried or dusty ink. If you do not use your printer often, your ink may dry up. You will know that the nozzles are clogged when you see streaks or spots on your printouts, or it will not print at all. However, you do not need to fret since a simple cleaning process can unclog your printhead so you can produce quality prints again. There are different ways to clean your clogged printhead. You can clean your printhead automatically or manually. You can check your manual on how to clean your printhead automatically.
---
Cleaning printhead automatically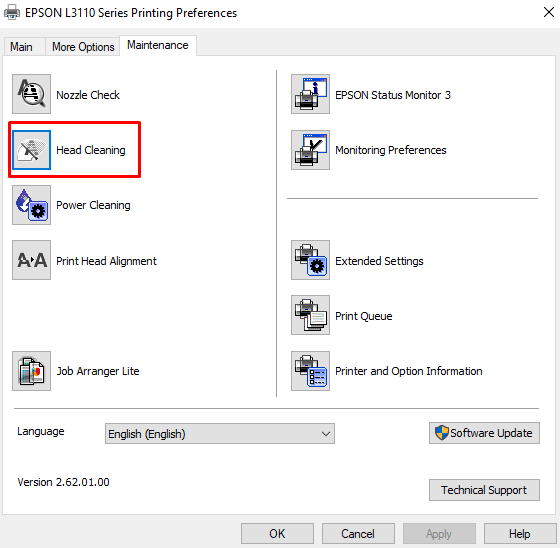 Your computer is equipped with software to clean your printhead that may take 1-2 minutes. You can follow the instructions on your printer manual. The cleaning process may take 2-4 times before your printhead nozzles will work perfectly again. If you are using Windows, you can follow the steps below:
Step 1: Search Devices and Printers on the search bar.
Step 2: Choose the icon of your printer model and right-click it.
Step 3: Select Printing preferences.
Step 4: Choose Maintenance, then click Head cleaning.
For MAC users, these are the easy instructions you can follow:
Step 1: In the Apple menu, select System preferences.
Step 2: Choose Printers and Scanners.
Step 3: Click the icon of your printer.
Step 4: Select Options and Supplies.
Step 5: Under the Utility tab, click open printer utility.
Step 6: Click Head Cleaning, then Start.
---
Cleaning printhead manually
You can resort to cleaning your printhead manually if the automatic process does not work. You can easily clean the clogged nozzles with 91% isopropyl alcohol. Cleaning the printhead with alcohol breaks down ink clogs without disintegrating the printhead-installed cartridge's sponge component. You will need a dropper to follow the simple steps below:
Step 1: To do this, properly uninstall the printhead from the printer.
Step 2: Remove the nozzle from the printer and place it in a shallow dish of 91% isopropyl alcohol.
Step 3: Soak it overnight, then dry it with a lint-free cloth. Once it is completely dry, set it back into place.
After following the steps above, reinstall the printhead and try to rerun the printer.
---
How to deal with cartridge leaks?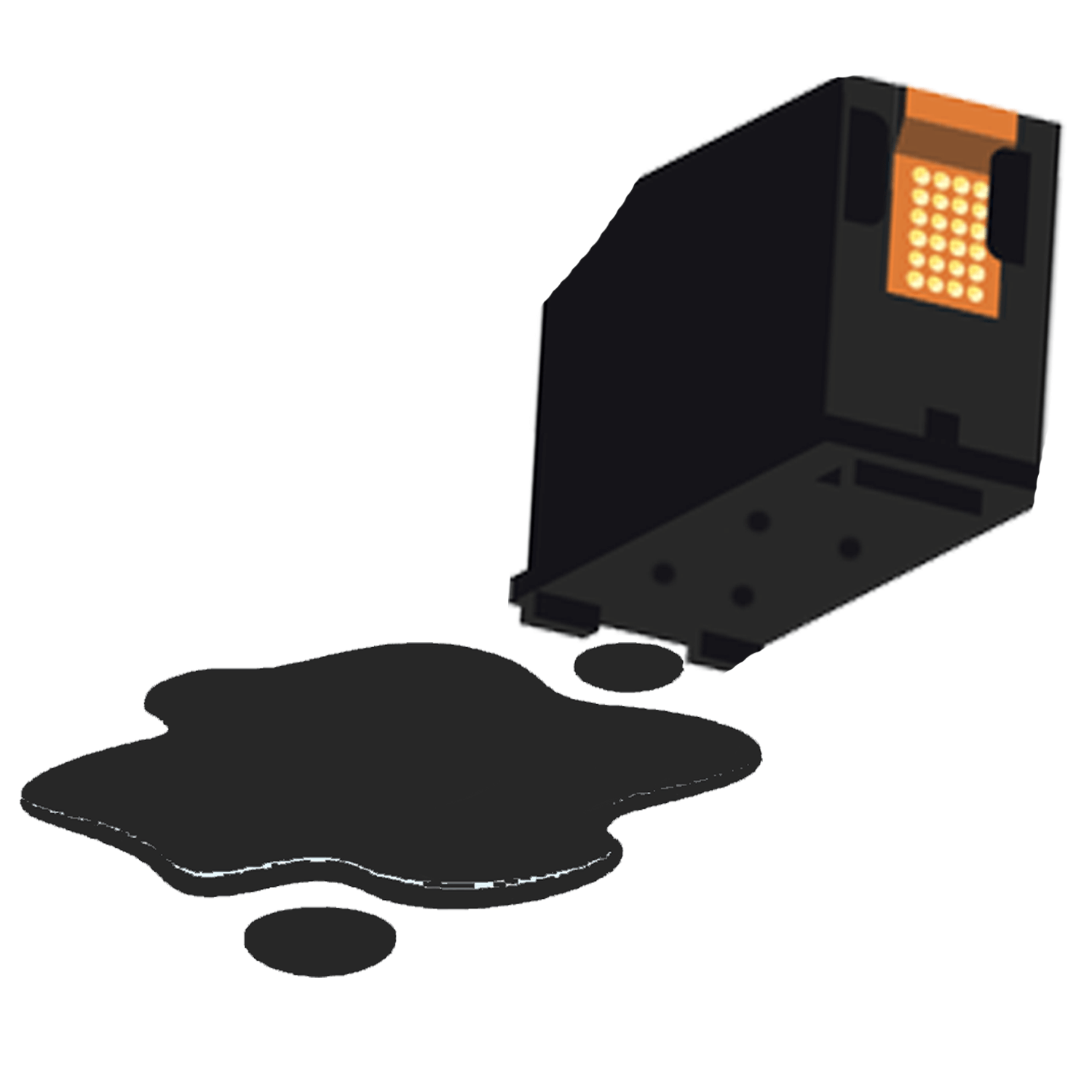 Cartridge leaks can happen in any cartridge for inkjet printers. Leaking may occur due to improper handling or installation. There are instances wherein a cartridge is overfilled, so it leaks. It is safer to open your cartridge over the sink or with paper towels underneath to avoid messing when the ink spills. If a cartridge is stored in an area with high temperatures, it may cause the ink to bubble or drip out. Keeping your cartridge in a dry and dark place is highly recommended, preferably at 60-75 degrees Fahrenheit or 15-23 degrees Celsius.
But what if the cartridge leaks while you are printing? A leak may not be very obvious, especially if the cartridge is still inside the printer. Printer leaving streaks can be one indication of a leak. Another sign is if it will not produce prints at all. When you remove the cartridge, you may expect a big spill, but even small leaks can cause your cartridge to malfunction. You can try to follow our instructions below to resolve the issue.
Step 1: Remove the cartridge from the printer. Improper cartridge placement may have caused the leaking.
Step 2: Gently clean the cartridge with an alcohol-based wipe. Avoid using water as it may damage the cartridge.
Step 3: Put the cartridge over a paper towel with the printhead down. Leave it for a few minutes.
Step 4: Reinstall the cartridge back to the printer. Make sure to place it firmly and correctly but do not push too hard
Step 5: Run a test print to check if the issue has been resolved.
Cleaning up after a cartridge leak is a must. Check our simple tips on how to clean a printer after spilled ink or leaks .
---
How to fix poor print quality?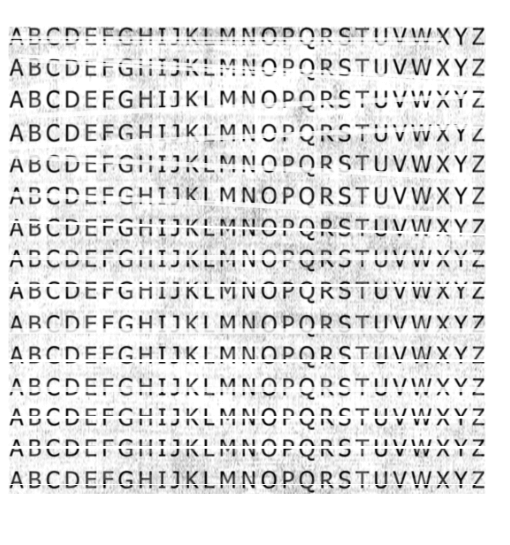 There may be days when your printer prints poor quality texts and images compared to its usual output. Most of the time, it can be due to minor flaws. If you see print streaks or faded texts on your printouts, even if you recently had an ink refill, you can check other possible reasons why it is happening. Here are several steps you can take to fix poor print quality.
Step 1: Give the printer rest. Turn off your printer and wait for 30 minutes before trying to print again.
Step 2: Use the correct type of paper for your printing needs. Different kinds of printing paper can affect the quality of your prints. Feel free to check our inkjet photo paper for printer guide.
Step 3: If you can see lines on your prints, clean your printer and cartridges. Dust may have accumulated, or your printhead nozzles may have clogged. Check out how to clean the printhead guide above.
Step 4: Change cartridges that have low ink levels. It may affect the overall quality of your printouts.
Step 5: Refer to your printer manual for other ways to resolve the print quality issue. Your printer may have different settings per brand. When all else fails, it is time to bring your printer to the service center.
---
Laser printer troubleshooting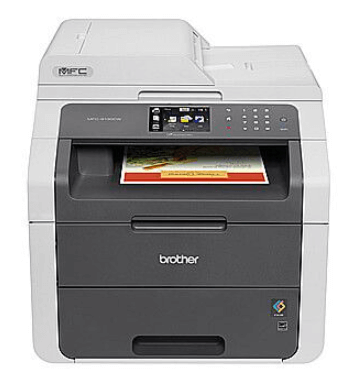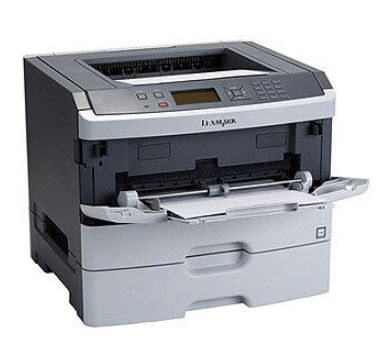 Some printer problems are common to laserjet printers. Laser printers use toner cartridges plus a drum unit to print effectively. This type of printer is usually found in small businesses and offices since it can print in high volume but with a higher printer cost. If your office uses a laser printer, you might have a technician who can solve printing issues. However, if you can resolve minor printer errors on your own, it can help you save time and finish your workload.
---
How to clean toner spill?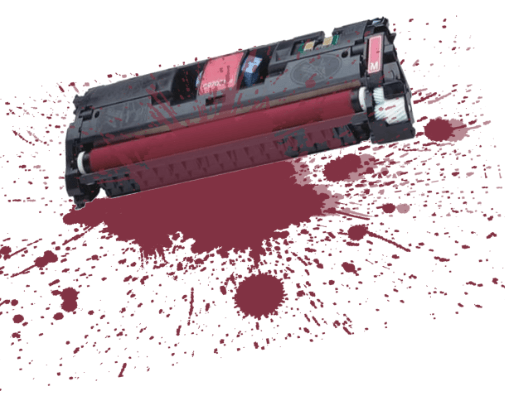 Toner spills can be messy but avoid grabbing the vacuum immediately. It is not recommended to vacuum the toner spill since the powdered toner has electric charges that can damage the vacuum. It is best for an office to have a toner vacuum ready since it is made specifically for these problems. But if it is not available, you are better off using paper towels while using a mask and gloves to protect you from inhaling the powder. Now, follow the steps below to clean up the toner leak.
Step 1: Unplug the printer and let it rest for an hour. Your laser printer needs to cool down before you touch it.
Step 2: Scoop out the toner powder first and put it in the trash. Wipe out the remaining spill with a paper towel. Do not use a damp cloth as it may worsen the smears.
Step 3: Cover some parts of your printer with a paper towel to be safe from spills when you remove the toner cartridge. Make sure the trash can or bag is nearby.
Step 4: If the toner cartridge is damaged or broken, discard it. If it is still usable, wipe it with a dry cloth and blow out the remaining loose toner powder. Avoid using water or any cleaning agents since it may damage the toner cartridge.
Step 5: Clean the exterior of your printer with a damp cloth.
Step 6: Once the cartridge is clean, reinstall it and try to do a test print. If the cartridge is damaged, install a new toner, then proceed to do a test print.
---
What to do with a noisy printer?
A noisy printer that makes a squeaking or grinding noise is one of the common laser printer issues. If a paper jam does not cause the noise, loose gears can be the culprit. Some toner cartridges have incorporated drum units like HP while brands like Brother, offer toner cartridges with separated drum units. Those with separated drum units experience issues like printer makes a grinding noise. Most of the time, the printer sounds are caused by a worn-out drum roller since most people only change the toner but not the drum.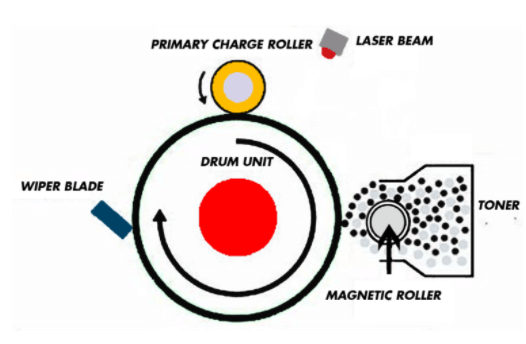 If your toner cartridge has a built-in drum unit, it is easier to resolve the issue. Change the toner with a new one. A professional best handles other underlying problems if the printer noise does not disappear with new toner.
However, if you are using a printer with a separated toner cartridge and drum unit, you can follow the steps below to fix your noisy printer problem.
Step 1: Turn off the printer and pull out the toner cartridge.
Step 2: Check if the primary charge roller is in place. Do not touch it with your bare hands.
Step 3: Inspect if there are any shreds of paper or loose or broken printer parts. If you see broken parts, you may need to take your printer to its service center.
Step 4: If everything is in place, reinstall your toner cartridge and try to run a test print.
Step 5: If the noise does not go away, try installing a different toner cartridge. If the noise goes away with the new toner cartridge, lubricate the gears of your old toner.
Step 6: If the noise persists, no matter how many different toner cartridges you have tried, it is time to check the drum unit.
Step 7: Carefully remove the drum unit from your printer.
Step 8: Using a grease or lubricant for mechanical parts, lubricate the pin and the inside of the drum gear with cotton buds. Avoid using too much oil.
Step 9: If some of the lubricants spill on the drum, clean it with isopropyl alcohol. Keep in mind to use less grease as much as possible.
Step 10: Reinstall the drum unit and toner cartridge and try to do a test print.
Note that it would be better to bring your toner cartridge or printer to a trusted service center if you are not confident about fixing the printer problem.
There can be a dozen printer issues you will probably encounter. You can resolve some with the simple steps above. If you prefer to troubleshoot printer problems on your own, make sure to follow this guide or your manual strictly. For serious printer concerns, it is always best to maximize your warranty service.
If you need further help following our guide, feel free to contact our customer service department at our toll-free number 1-833-465-6888 from Mondays to Fridays from 6am-6pm PT. CompAndSave is ready to help you with your common printing problems.
Index
Related articles:
Need Help?
Our customer support is available from Mon-Fri, 6am-6pm PT