Compare Prices and Save on Ink
Established 2003, CompAndSave.com Inc. is located and incorporated in the Bay Area, California. We specialize in providing quality printer inkjet cartridges, laser toner, printer accessories and peripherals at a deep discount to you.
By ordering large volumes of inventory straight from the factory, we can get sizeable discounts that we pass on to the internet community. CompAndSave.com will continue to increase its discounts as our customer's needs grow. By selling exclusively via the internet, we can minimize the operation cost. It means you can save more!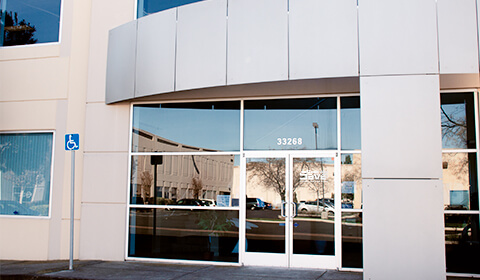 We Hear Your Concerns
Will you collect sales tax from me?
Sales tax varies from state to state, city to city. Your exact sales tax amount, if any, calculates at your shopping cart page as well as checkout. For example, enter your zip code on the shopping cart page and the sales tax amount is shown. If you have any questions, please email us at tax@compandsave.com.
How low is the price of your product?
We offer the rock bottom price to our customers. By selling exclusively via the Internet, we can eliminate the huge operational cost you incur at a traditional brick-and-mortar store. Your search stops here.
What if I'm not satisfied with your product?
We offer full refunds on non-OEM products within 10 days if you are not 100% satisfied with your purchase at CompAndSave.com. Need to return ink or toner after 10 days? No problem. We'll replace the cartridge, issue a refund, or offer store credit up to 365 days from the purchase date.
When will I get the items?
We normally ship your order within 24 hours unless the item has been stated as special or back order. We will email the tracking number to you right after your order is shipped. The tracking number will let you know the estimated delivery date and other useful shipment status information.
How is your customer service?
We offer excellent customer service for our products and knowledgeable certified technicians for technical support. You can always contact us by our toll-free phone number, live chat, or online contact form.
How is the track record of your company?
By providing outstanding service to our customers since 2003, we have been given the ebay PowerSeller award and receive more than 40000 positive feedbacks from our satisfied customers all over the country.
Is it safe to buy from you?
Our shopping cart is 128-bit (industrial standard) SSL encrypted and PCI/CISP compliant, thus your personal information and credit card information is highly protected and secured. Your payment information, such as your credit card data, will be deleted after the transaction is completed unless you choose the option of "Keep my payment method on file for easy checkout on future orders" at checkout.
Being a Norton Trusted Seal website, our online store has been extensively tested everyday by Norton, a reputable internet security company. Additionally, all of our customers database are confidential and we DO NOT use or trade our customer's information to third parties. Our online store is also accredited by BBB Accredited Business.