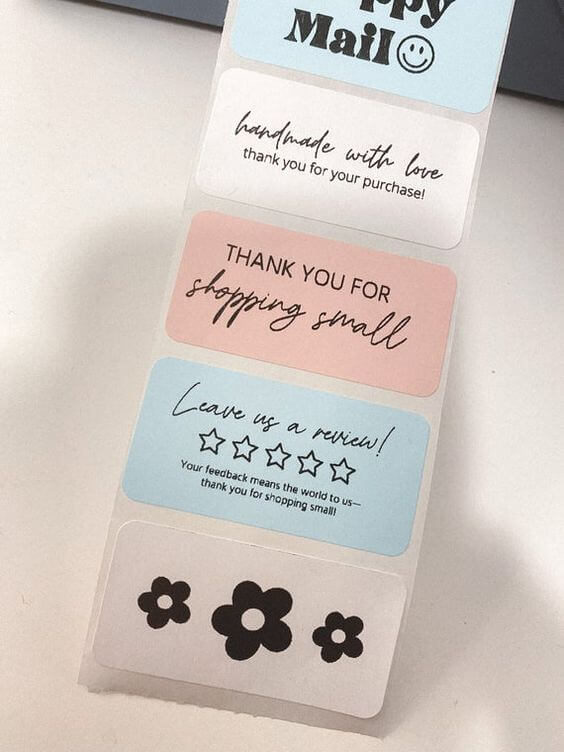 Photo from Pinterest
Nowadays, you can print on any stuff you like. Sticker printing is also a craze since we can print labels on almost anything. However, the paper and printer you are using dramatically affect the outcome of your printed stickers. Different kinds of printers have their own strengths. Inkjet printers are the best choice for photos and graphics. Laser printers are a hit for document printing, especially in bulk. Thermal printers are used for printing labels and receipts.
stickers you need. Inkjets are commonly used for photo sticker printing since they produce vibrant prints. But for tags and labels that don't need elaborate designs, you can use a thermal printer. This article will give you detailed information on using thermal printer for stickers. Let's learn how to make stickers with thermal printer.
What is a thermal printer?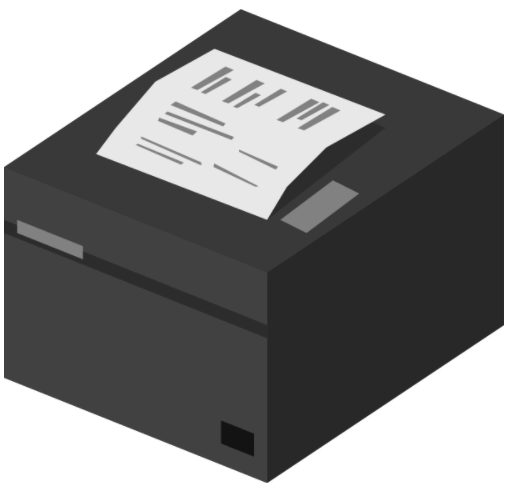 Are you going shopping? You might have seen a thermal printer at the cashier. It's the machine that prints out the receipt. Did you receive a package? Check the shipping label. It's made from a thermal printer. Some thermal printers are made for heavily used tags or are exposed to extreme weather conditions. Aside from receipts and shipping labels, they can print out warning signs, pedestrian alerts, and customized markings for facilities. Is there a thermal printer for stickers? Yes! You can purchase a thermal label printer that's very handy for small businesses and personal use..
---
How does a thermal printer work?
There are two types of thermal printers. To understand how a thermal printer works, let's differentiate the two types: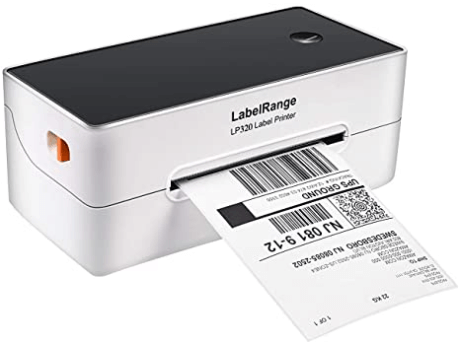 Direct Thermal Printer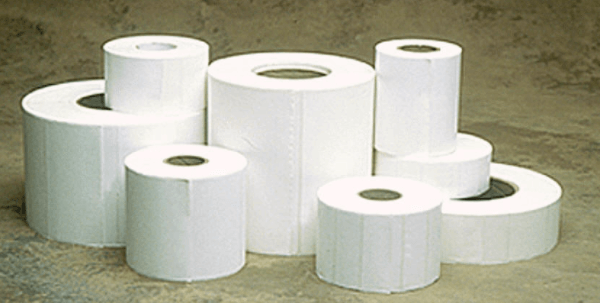 Thermal Transfer Paper
Uses: Special type of label/paper for printing. No ribbons nor inks.
Mechanism: Uses heat to print on the special label. The heat makes the special paper blacken.
Good for: Printing receipts, tickets, and shipping labels. Printouts that can last up to six months.
PROS
Compact and mobile.
No need for other parts such as inks and toners.
Fast and easy to use.
CONS
Printed items are prone to smudging or fading.
Printed items should not be exposed to sunlight or water.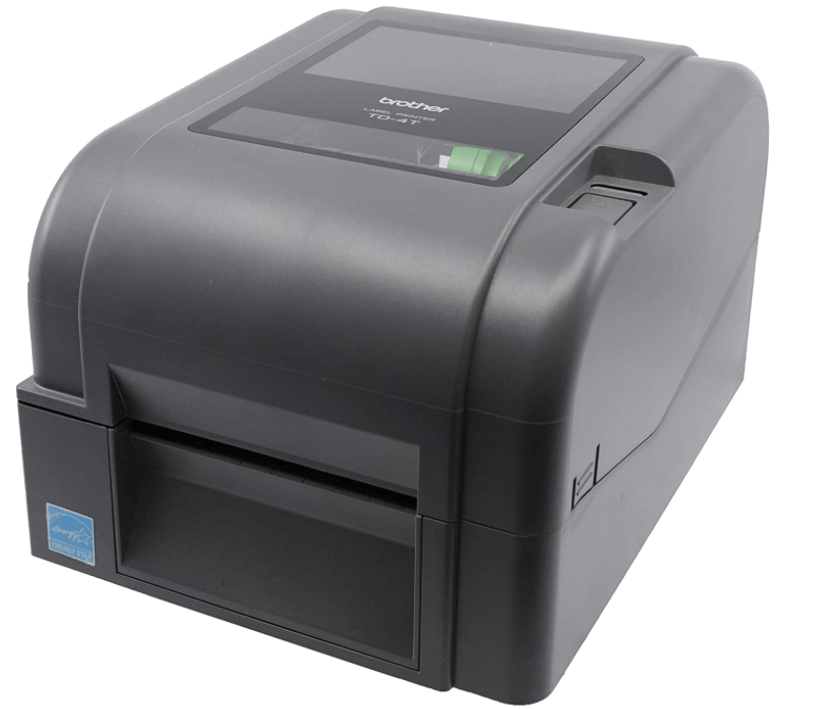 Thermal Transfer Printer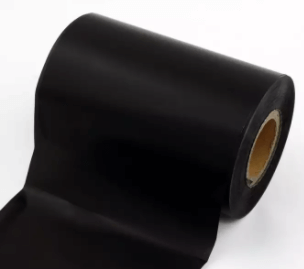 Thermal Transfer Ribbon
Uses: Solid ink from a ribbon made of wax or resin.
Mechanism: The printhead will transfer the solid ink to a thick material, which is usually made of vinyl, nylon, and polyester.
Good for: Printing labels and signages that are exposed to harsh conditions such as pedestrian alerts, warning signs, laboratory labels, and outdoor markings.
PROS
Long term or permanent printouts.
Printed items are durable and can withstand harsh conditions.
Colored ribbons can be used to improve designs.
CONS
In need of ribbon to print.
Printing materials can be pricey.
---
How to print stickers on thermal printer?
Now that you have the information of how a thermal printer works and its usage, you can now decide what you need on how to make stickers with thermal printer. Are you printing stickers for home or small office use? You can use a direct thermal printer. Make sure to use a sticker paper that has a mass of 48-70 gsm. This type of sticker paper can endure the heat of a thermal printer. You can also purchase a thermal sticker paper specific for making thermal printer stickers.
On the other hand, if you are in need of industrial grade stickers such as signages, it's best to use a thermal transfer printer. These type of stickers are often used in roads, laboratories, and manufacturing companies. You can purchase sticker paper for thermal printers at an office supplies store or online shops like Amazon.
For this article, we will focus on how to print thermal printer stickers used as labels. Take note that thermal printers can only print in black.
---
How to print thermal printer stickers?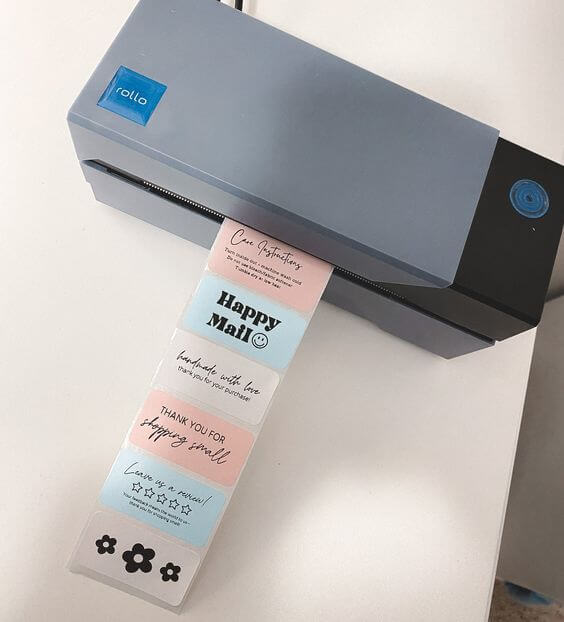 Photo from Pinterest
Now that you're equipped with the right tools, let's learn how to print your own stickers with the steps below.
Step 1: If you already have a thermal printer, purchase your thermal printer stickers . There are different colors and shapes to choose from.
Step 2: Connect your thermal printer to your PC or laptop using a USB cord.
Step 3: Choose your design or template. You can get a lot of free designs online. Here's one .
How to make stickers on Canva?
Click Create a Design.
Enter the custom size of your thermal label stickers.
Choose a Template or Text. It's up to you.
Once you're done customizing, click Download.
Your sticker design is now saved.
Step 4: Insert your thermal sticker paper in the printer. Turn it on.
Step 5: Open the saved file. Right-click, then choose Print.
Step 6: Make sure you choose the correct printer name
Now that you're all set, it's time to boost your business by printing stickers with thermal printer. You can also use them as personalized tags. The right tools and guide will help you breeze through the process. Are you interested in exploring printing alternatives? The Photography Paper for Inkjet Printer guide has the specific details if you want to explore more in photo or sticker printing.
CompAndSave offers all kinds of printing paper that matches your style and needs. You can contact our toll-free number: 1-833-465-6888 from Mondays to Fridays from 6am-4pm PT if you need further assistance choosing suitable materials for your printing tasks.
Index
Related articles:
Need Help?
Our customer support is available from Mon-Fri, 6am-4pm PT