Help Center - What is my Order ID?
What is my Order ID?
Your Order ID is the 6 to 7 digit number found at the top right corner of the email we have sent to the email address you entered on our website. If you can't seem to find the email from CompAndSave, kindly check your spam, junk and filtered messages.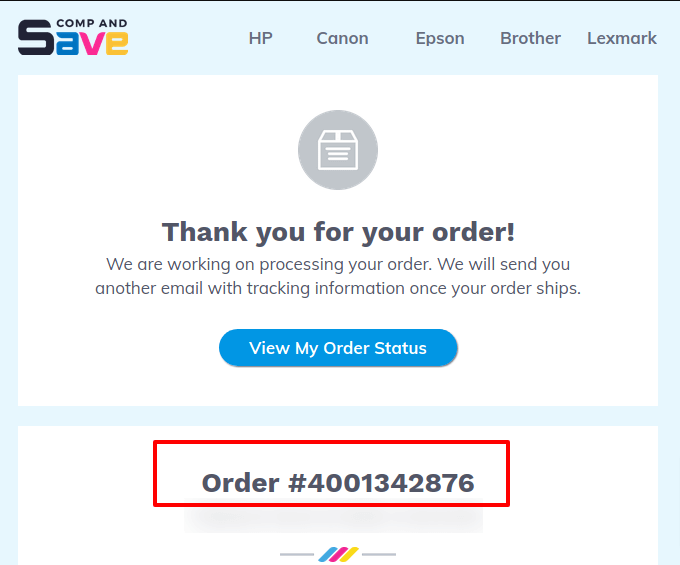 You can also find your Order ID on the packing slip which is sent along with your order. We highly suggest to keep your packing slip for your future reference.

If you still can't find your Order ID, please contact us and one of our customer specialists will be more than happy to help. 
---