Sometimes your ink cartridges act up, especially when you print multi-colored text. The entire inkjet stops working, leaving you with only black text even when it still has ink left inside. It leaves you no choice but to buy a new ink cartridge when you don't know how to reset it.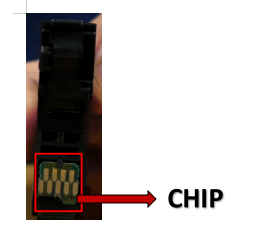 A memory chip in Epson ink cartridges tells the printer how much ink remains in the cartridge. When the chip alerts the printer that the cartridge is empty and refuses to print, the printer application warns the user. Worse luck, the chip could trick the printer into thinking the ink is gone when it isn't.
A common scenario is when you purchase a remanufactured cartridge that has been recycled. The chip has not been reset and still holds the original information. It still thinks that the cartridge is out of ink. Get to know more about how this golden chip works and other printer parts when you read 'What are the printer cartridges parts name' .
CompandSave aims to help you resolve your printing issues. This guide will teach you how to reset Epson ink cartridge so you can use them with ease. Not only that, we will also help you how to override Epson ink cartridge not recognized by your printer.
When to Reset Epson Ink Cartridge?
You'll need to reset your Epson ink cartridge if it keeps indicating that your ink cartridge is empty after replacing it. The "empty" cartridge usually has some ink left in it that you can only use if you reset your Epson ink cartridge. Resetting is like clearing the memory. If you want accurate information about your printer ink levels, you should know how to do an Epson ink reset.
---
Where is the reset button on an Epson ink cartridge?
Not all cartridges are created equal. Some Epson ink cartridges have a reset button, such as the Epson 78 for refillable purposes. For this cartridge, you can find the reset button in the middle of the chip.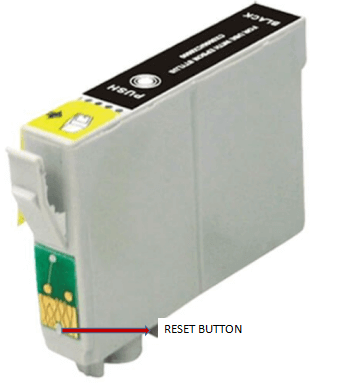 ---
How to use Epson ink cartridge reset tool?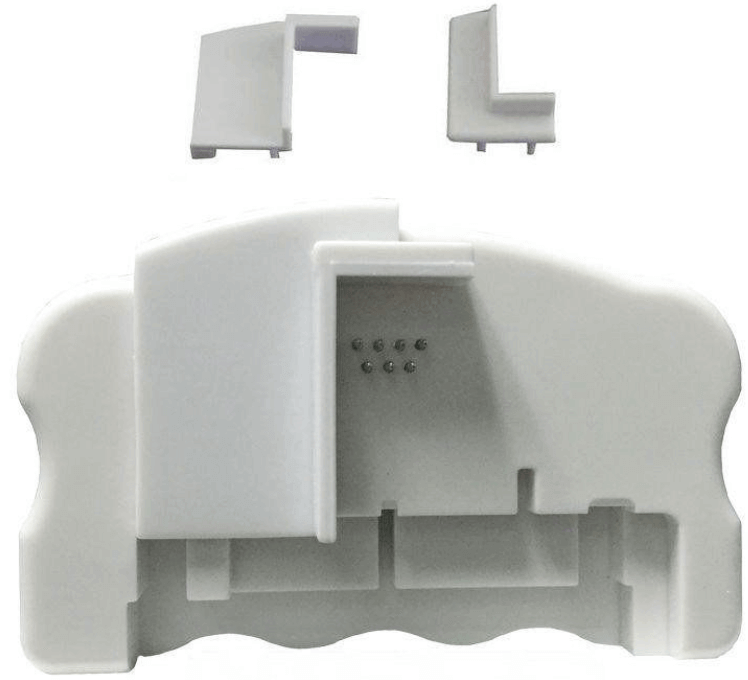 Epson sells a cartridge reset tool. The Epson chip resetter can reset the ink cartridge until the refilled cartridge is empty. It can also help you in filling your Epson printer ink. Resetting depends on the model and kind of Epson printer cartridge. Before purchasing the Epson cartridge resetter, check the number of pins on your Epson ink cartridge. The number of pinholes in your cartridge should match the number of pins of your reset tool. It is best to compare it side by side to avoid problems after purchasing.
Here are the steps on Epson ink reset with the tool:
Step 1: Remove the print cartridge from the printer.
Step 2: Align the cartridge with the reset tool's base marks.
Step 3: For several seconds, press the reset tool pins firmly on the chip contacts on the cartridge. The cartridge and the device are in hard contact when you see a blinking red light.
Step 4: The cartridge has been reset if you see a blinking green LED light. If you're not seeing any green LED light, continue pressing the tool on the cartridge.
---
How to reset Epson ink cartridge chip without resetter?
No reset tool? No problem. You don't need a resetter to reset your Epson ink cartridge. If you need to reset your cartridge immediately and can't find a resetter, you have other options on how to troubleshoot Epson printer ink.
Here are alternative ways on how to reset Epson ink cartridge without resetter:
1: Troubleshoot Epson printer ink with a software.
One popular freeware solution for working directly with the chip in Epson Stylus printer cartridges is the SSC Service Utility . Although the software supports over 100 Epson printer models, it may not operate with newer cartridges. The software will allow you to reset or rewrite Epson chips and freeze or reset the internal ink counters. It also allows for cartridge replacement in real-time.
2: How to reset Epson ink cartridge with paperclip?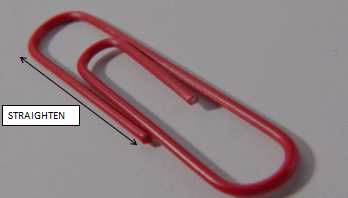 Follow these steps on how to reset Epson ink cartridge with paperclip:
Step 1: Take a paperclip and straighten it. Make sure it's easy for you to hold and use.
Step 2: Remove the Epson ink cartridge from the printer. A chip with a bit of opening can be seen underneath.
Step 3: Press the end of the paper clip into the hole. Take out the clip.
Step 4: Replace the printer cartridge in the printer's head and continue printing as usual.
3: The cartridge chip swap.
Some ink cartridges will notify you to replace an ink cartridge while still having a 30-40% ink level. This trick is basically fooling your printer using your Black and CMY cartridges.
Step 1: Properly uninstall both Black and CMY cartridges.
Step 2: Carefully slide the cartridge chips off. You may need a single-bladed razor to remove a chip's excess plastic to remove the chip from its cartridge effectively.
Step 3: Swap the chips on the cartridges. Put the Black cartridge chip on the CMY cartridge. Then put the CMY cartridge chip on the Black cartridge.
Step 4: Properly install the ink cartridges back on the printer.
Step 5: Press the Ink Change button on your printer to signal to replace the ink cartridges. The computer will now show that the ink cartridges have full ink levels.
Step 6: Press the Ink Change button again. Uninstall both of your cartridges.
Step 7: Put the cartridge chips back on their respective ink cartridges. Black cartridge chip on the black ink cartridge. CMY cartridge chip on CMY ink cartridge.
Step 8: Install the ink cartridges again into your printer and press the Ink Change button. Both cartridges will now reflect the same level of ink.
4: Unplug your Epson printer.
An old but gold method is unplugging your Epson printer. It may sound pretty standard, but this is how many printer or cartridge issues are usually resolved. You can follow the easy steps below
Step 1: Unplug your Epson printer.
Step 2: Use your computer to process a printing job before turning your printer on again.
Step 3: Plug in your Epson printer.
Step 4: This process will override the ink cartridge settings and print out the document.
5: Use refillable Epson ink cartridges.
Try using refillable ink cartridges if you want to let go of the hassle in resetting your ink cartridges. Big printer companies use chips that have a unique code for each cartridge. You may think that refilling your genuine cartridge is the answer, but it's not. The chip will still alert your printer that it's low on ink. These big companies want you to purchase ink cartridges often rather than recycle them. CompAndSave offers remanufactured and compatible Epson ink cartridges that you can refill. Check the suitable cartridge for your printer, and you'll be on your way to saving on printing costs.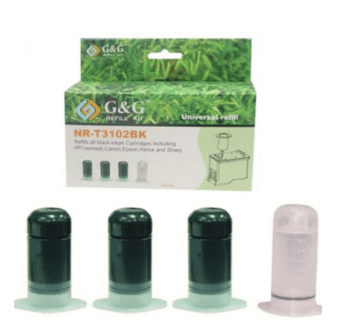 Universal Inkjet Black Refill Kit - 3 x 30ml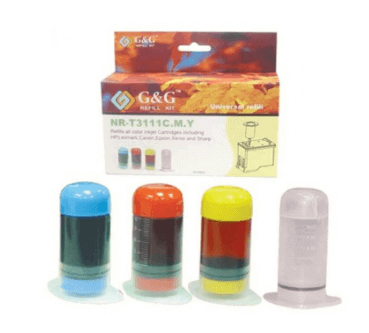 Universal Ink Cartridge Cyan, Magenta, and Yellow Refill Kit - 1 x 30ml for each
How about saving costs and the environment as well? CompAndSave offers Epson ink refill kit . You can manually refill your printer cartridges with the complete set. The 'Epson printer troubleshooting, ink cartridges, and ink bottle guide give you the steps on how to refill Epson ink cartridges manually. Your refilled remanufactured cartridge has a chip that your printer can read. Gone are the days of purchasing expensive cartridges that you cannot use again.
---
How to override Epson ink cartridge not recognized?
Aside from getting a low ink warning, a common problem is also getting an error message saying 'Cartridge is not recognized.' It usually happens after installing new compatible cartridges. Here are some tips you can follow on how to override Epson ink cartridge not recognized:
Check your cartridge for any dust or debris. Make sure it is clean.
Install your cartridges properly until you hear a click sound. Once installed, try to move the cartridges with your finger. If it moves, your cartridges are not installed properly.
Remove all cartridges. Restart your printer. When you see the 'No cartridges installed' sign, install the cartridges again. Start a printing job to test if it works.
Are you ready to go back to printing? We hope our guide to resetting Epson printer ink has been a great help in resetting your cartridges. If you have inquiries or require further assistance, contact our toll-free number 1-833-465-6888. You can speak to one of our Customer Service Representatives from 6:00 a.m. to 6:00 p.m. PT from Mondays to Fridays. We are glad to be of assistance!
Index
Related articles:
Need Help?
Our customer support is available from Mon-Fri, 6am-4pm PT