Retail Price: $30.99
Save $10.04 (32% off retail price)
Buy 3 or more: $20.32 per cartridge
Free shipping over $50 and .
Subscribe and Save 15% off Today!
Subscribers will get free shipping on orders over $35. Plus, you'll receive exclusive email offers or news weekly. Don't worry. Your email address is never shared or sold. See our privacy policy for details.
HP 65 Ink Cartridge Related Products
About HP 65 Ink Cartridge
Replacement HP 65 Ink Cartridge - Black - N9K02AN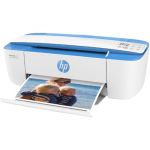 Buy cheap printer ink cartridge for your HP DeskJet 3755 printer at CompAndSave! Our replacement for HP 65 ink cartridge that works for your HP DeskJet 3755 printer will cost you a fraction of what you pay for original HP cartridges.
Having trouble deciding where to purchase a high-quality replacement HP 65 ink cartridge at the cheapest price that fits your needs and budget? Save money on printing while ensuring print quality by purchasing affordable, high-quality HP 65 black ink cartridge from us!
Can I use non-HP ink in my HP printer?
Yes, you can use ink from a different brand or third-party brand compatible with your printer. Compandsave offers low-cost printer cartridges for various models with excellent printing output at a lesser cost than the name brand, saving printer users thousands of dollars a year on their printing costs. Other reasons for using third-party ink cartridges are listed below:
Print Quality Like OEM. Our HP 65 ink cartridge is capable of producing the same number of pages and functions the same as genuine HP ink cartridges. With an approximate page yield of 120 at 5% coverage, it sold at a meager price without compromising print quality.
More Savings. CompAndSave has both standard-yield HP 65 black ink cartridge and high-yield HP 65XL black printer ink cartridge. Standard yield can print up to 120 pages in black and 100 in color. On the other hand, high-yield HP 65XL black ink cartridge can print up to 300 pages and up to 300 pages in HP 65XL color ink cartridge. This implies that the price per page for high yield cartridges is cheaper, giving you even more value and savings.
Environmentally Friendly. Given that it is built from recycled or refurbished cartridges, CompAndSave HP 65 printer ink cartridge is remanufactured to be environmentally friendly. This helps reduce the amount of pollution while also saving you money.
Will Not Void the Printer's Warranty. Your printer warranty will not be voided if you choose to use our replacement HP 65 black ink cartridge. Keep in mind that the only parts of the printer that come into touch with the ink are the print head and the cartridge. Using of replacement or compatible cartridges does not void your warranty MAGNUSON-MOSS WARRANTY IMPROVEMENT ACT, United States Code Annotated Title 15 Commerce Trade Chapter 50, Consumer Product Warranties 15 Sections 2302.
Why choose CompAndSave when purchasing a HP 65 printer ink cartridge?
Satisfaction Guarantee. Our HP 65 ink cartridge achieves the highest performance and quality standards. It produces professional-quality black text using pigment inks designed for consistent, professional results so that consumers get the same quality printing as the original ones with an ISO-9001 certificate. Also, to meet our customers' expectations, we provide a Full Refund with free returns if you need to return the ink within 10 days of delivery and a refund (with a 15% restocking fee) or Store Credit within a year of your purchase date.
FREE Shipping. Free Shipping on orders over $50 (before tax & after discount). Monday through Friday, orders made before 2 pm PST will be processed the same day. Orders placed after 2 pm PST are processed the next business day.
Excellent Integrity-Based Customer Service. If you ever need assistance, you may call or begin an online chat with one of our customer service agents. Check what our consumers have to say about us in Google Reviews or Reseller Ratings.
Find your Printer in the list of compatible printers below and take advantage of our great deals on our black HP N9K02AN ink cartridge now!
NOTE: HP printer firmware updates might affect the performance of our remanufactured ink cartridges. To know more about firmware updates and how to to disable the auto-update feature, feel free to visit our How to Disable Auto HP Printer Firmware Updates instruction page.
HP 65 Ink Cartridge FAQs
Is HP 65 ink the same as 65 XL?
The HP 65 and HP 65XL ink cartridges are not the same but almost identical in size and compatibility. You get more ink when you buy HP 65 XL cartridges instead of standard HP 65 cartridges. Most of the time, the HP 65 can print about 120 pages at 5% coverage, but the 65xl can print up to 300 pages at the same setting. So If you print a lot, you might also want to buy the HP 65XL ink cartridges. It saves you a lot of money and lets you print more pages.
Can I still use my HP printer without Instant Ink?
Yes, you can still use an HP printer without HP Instant Ink. You do not have to use the instant ink plan with your HP Printer. Instead, you can use our Third-party ink cartridges that are as good as the originals and less expensive. They can print the same number of pages as a brand-name ink cartridge while having the same print quality, but some may not be aware of them. It would be best if you considered switching to a remanufactured cartridge for the reasons given above.
All ink & toner come with a one-year 100% satisfaction guarantee.
Our products will never void your printer's warranty.
How To Install HP 65 Ink Cartridge
HP 65 Ink Cartridge Product Specifications
| | |
| --- | --- |
| SKU | INK-HP-N9K02AN |
| Product Type | INK |
| Replaces OEM # | N9K02AN |
| Color | Black |
| Ink Type | Pigment |
| Product Capacity | Standard |
| Ink Volume | 2 ml |
| Approximate Page Yield | 120 |
| Cost per page | 17.46 cents |
| Number of pieces | 1 |
| Product Shelf Life | 18-24 months |
Replacement HP 65 Ink Cartridge Reviews